Biotechnology is Our Strategic Priority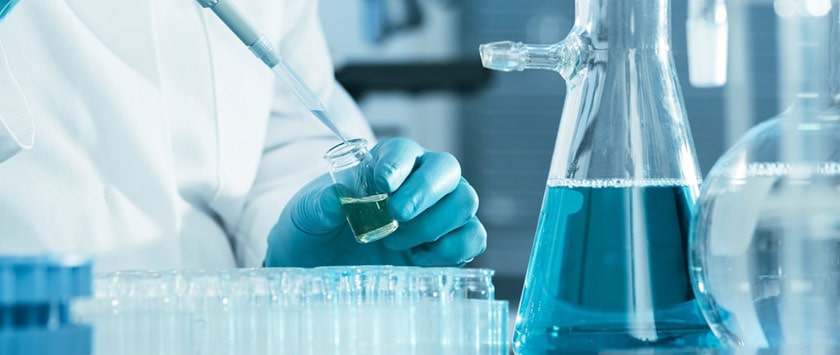 Nobel Pharmaceuticals recognizes biotechnology as a strategic priority. Our entrance into this field in 2005 with the Interferon Alpha Phase II clinical study as the first one among the local pharmaceutical companies in Turkey, Nobel has continued biotechnology studies with government grants initiated with its own capital.
2015 was a milestone for Nobel Pharmaceuticals and the Turkish biotechnology industry. Among 28 projects and 21 companies, Nobel was the only company contracted with the KAMAG 1007 Project with $10 million subvention. With this project, the first state-supported and national biosimilar project (BIOSIM-1) was initiated.
Subsequently, our recombinant bi-mAb project which was initiated with support from TÜBİTAK, as part of Bilkent University-Nobel cooperation, is the first biotechnological original molecule development project in Turkey.
Launching high value added medicines, manufactured by Nobel Pharmaceuticals in domestic and international markets will continue to support balancing foreign trade deficit in the Turkish pharmaceutical industry.
IFC (International Finance Corporation), a World Bank Group institution, has invested $25 million in Nobel Pharmaceuticals, for its biotechnological drug manufacturing facility. TÜBİTAK supports this investment program both financially and with technical assistance.
Nobel Pharmaceuticals, in addition to its biosimilar investments, aims to increase the international competitive power of both the company and Turkey by focusing on the development of original biotechnological molecules.
The biotechnology investment of Nobel will consist of R&D and plants with manufacturing capacity up to 10,000L in 3 different sites.
We aim to materialize domestic manufacturing in the field of biotechnology and to develop new molecules, as well as filling the gap in this field in Turkey with domestic capital under our approach of manufacturing innovative and high value added products with priority given to the needs of our country at Nobel's GMP/GLP-compliant pharmaceutical facilities fully established in Tübitak Marmara Teknopark.