Working at Nobel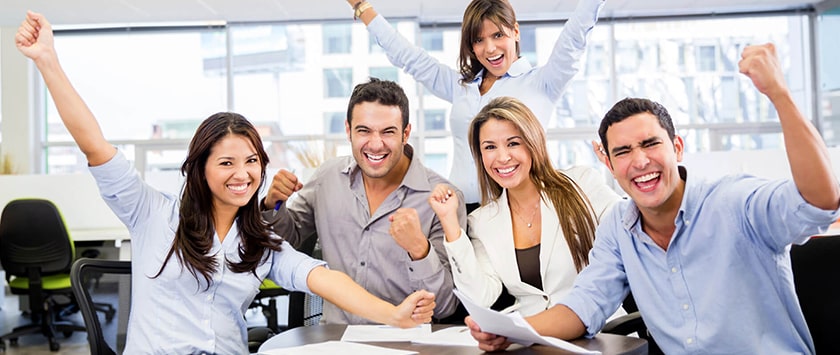 We are implementing the concept of "You Are Worh It" at Nobel with the employee groups working to improve different aspects of company culture including; "Life" for working environment and employee satisfaction practices, "Career" for human resources and career plans, "Development" for education and development practices, and "Campus" for university and student collaborations.
Life at Nobel
We aim to make Nobel the best place to work for both Nobel employees and potential candidates. We implement our action plans based on the results of surveys and focus group studies that shed light on the physical, mental and emotional experiences of Nobel employees at work.
We carry out many practices to share our daily positive experiences, increase communication/interaction between units, and ensure employee participation and development. Instantaneous Surprises: #SyndromeFreeMonday, Flexible Working Hours, Breakfast with the General Manager, Open Door Meetings, Nobel Prizes, Nobel Children's Day, Social Events (Bowling Tournament, Welcome to Summer Party), Social Responsibility Projects.
Career at Nobel
We regard every Nobel employee as a talent, and we believe in the importance of being a good team. Therefore, our top priorities are to place the right candidates in the right job, to manage the performance with talent development process, to develop Nobel Leadership Competencies, to offer different career opportunities with the "My Career Path" campaign, and to maintain a long-term collaboration with all Nobel employees.
With Nobel's Pharmaceuticals Career Recipe Internship Program, we, at Nobel, prepare for the future, young, ambitious talents having an innovative perspective with ability to add value to future and make a difference.
Development at Nobel
We support continuous development and create a motivating working environment.
With our performance management system, we evaluate the performance of Nobel employees in a fair, systematic and measurable way in order to ensure that they achieve their individual goals determined in line with the company's objectives and provide support for areas open to development.
We act with a holistic perspective for our development through our competency-based, technical and focus group trainings. With our focus on our developmental and innovative approaches, our supportive team mentality means we are really together in this venture.
Nobel Campus
With the Nobel Campus program, we share our experience spanning more than half a century in the pharmaceutical industry with the university students through our visits to campuses and nurture them with practices that can add value to their career journeys.
We introduce our manufacturing facilities through factory visits organized for university students and provide productive and pleasant meetings by creating one-on-one conversation environments with our managers.