Düzce Manufacturing Facility
Düzce Manufacturing Facility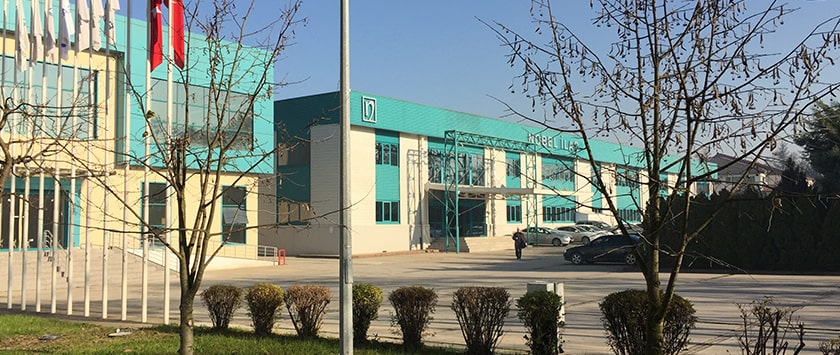 Since 2000, Düzce Manufacturing Facilities, which operate within Nobel Pharmaceuticals, operate with a high-tech equipment pool and a fully automated, unmanned, high-tech warehouse.
Our facility, which has a closed area of approximately 40,000 square meters, meets GMP requirements at the highest level and manufacturing is performed using sustainable, environmentally friendly technologies.
Our facility operates with high speed manufacturing and packaging machines equipped with the latest technology and is monitored with automated systems. In our facility, where continuous improvement techniques are applied using lean production tools, Industry 4.0 projects constitute an important part of our long-term transformation policy.
Nobel Pharmaceuticals also performs contract manufacturing for various domestic and international companies in addition to its own products. Our manufacturing facilities undergo inspections by the Turkish Ministry of Health as well as international authorities such as the European Union, Ukraine, Russia, Saudi Arabia and Belarus, and are approved in terms of good manufacturing practices.
Our facility documents its due diligence for quality, environment, occupational health and safety with ISO 9001, ISO 14001, OHSAS 18001 certificates.
All pharmaceutical dosage forms manufactured in Düzce facilities are in compliance with the world-standard provisions of the "Current Good Manufacturing Practices (GMP)".
Solid dosage forms : Tablet, film coated tablet, capsule, dragee, powder, sachet, and granule
Liquid dosage forms : Syrup, suspension, solution, emulsion, spray
Semi-solid dosage forms : Cream, pomade, gel
Liquid sterile dosage forms : Injectable vial, pre-filled syringe