Marmara Teknokent (MARTEK) Biotechnology R&D Center
Marmara Teknokent (MARTEK) Biotechnology R&D Center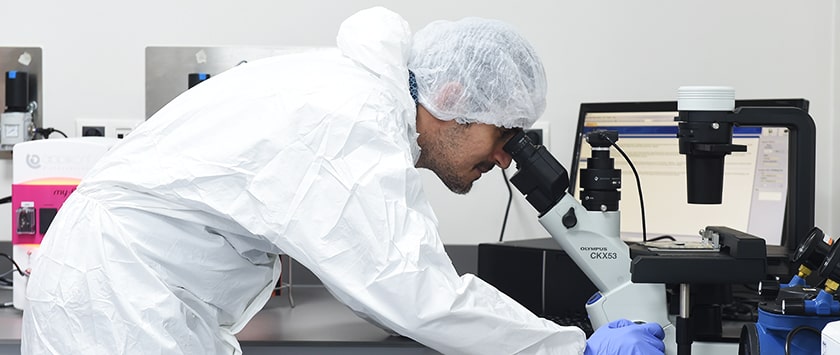 It is the R&D facility that meets GMP/GLP conditions, which have been fully established at Tübitak Marmara Teknopark with the aim of performing domestic manufacturing in the field of biotechnology and developing new molecules. Here, studies are carried out with the approach of manufacturing innovative and high value added products, priority being on the needs of our country.
Nobel Pharmaceuticals has established one of the most important high-tech biotechnological pharmaceutical facilities of Turkey with its R&D laboratories and GMP manufacturing facility with 2x1000L reactor capacity, setting out with its mission of "Health is Worth it". The facility which includes Down Stream, Up Stream process development laboratories, bioassay and bioanalytical laboratories and which is built in accordance with the required clean room classifications, has both the equipment and infrastructure sufficient to carry out all the gold standard works required to develop 4 new products per year and has been configured in accordance with all quality and documentation standards, with GMP in particular.
A large team of qualified R&D personnel has been formed with both professionals from abroad and individuals who have received an education in Turkey in fields such as Molecular Biology, Genetics and Bioengineering, with priority given to those holding master's and doctoral degrees.
Nobel Pharmaceuticals continues its objective to develop not only biosimilar drugs but also original drugs in the framework of its biotechnology R&D investments and aims to create the ecosystem necessary for Turkey to attain the global place it deserved in this field. To this end, it maintains collaborative projects with Turkey's leading institutes and universities.
In the development and manufacturing processes of biotechnological drugs, the standards set by WHO, EMA and FDA are taken into consideration and it is aimed to sell the drugs developed not only to Turkey but also to the whole world.